Step 1: Initiate the TREB Data License Agreement
You will need to login with your TREB login credentials at the TREB Online Agreements page. This is located here: http://profile.torontomls.net/oas/common/login.jsp.



Step 2: Start New Data Agreement
Once logged in, click "Start New". This will initiate the new data agreement screen. Select "Data License Agreement" and click "Continue"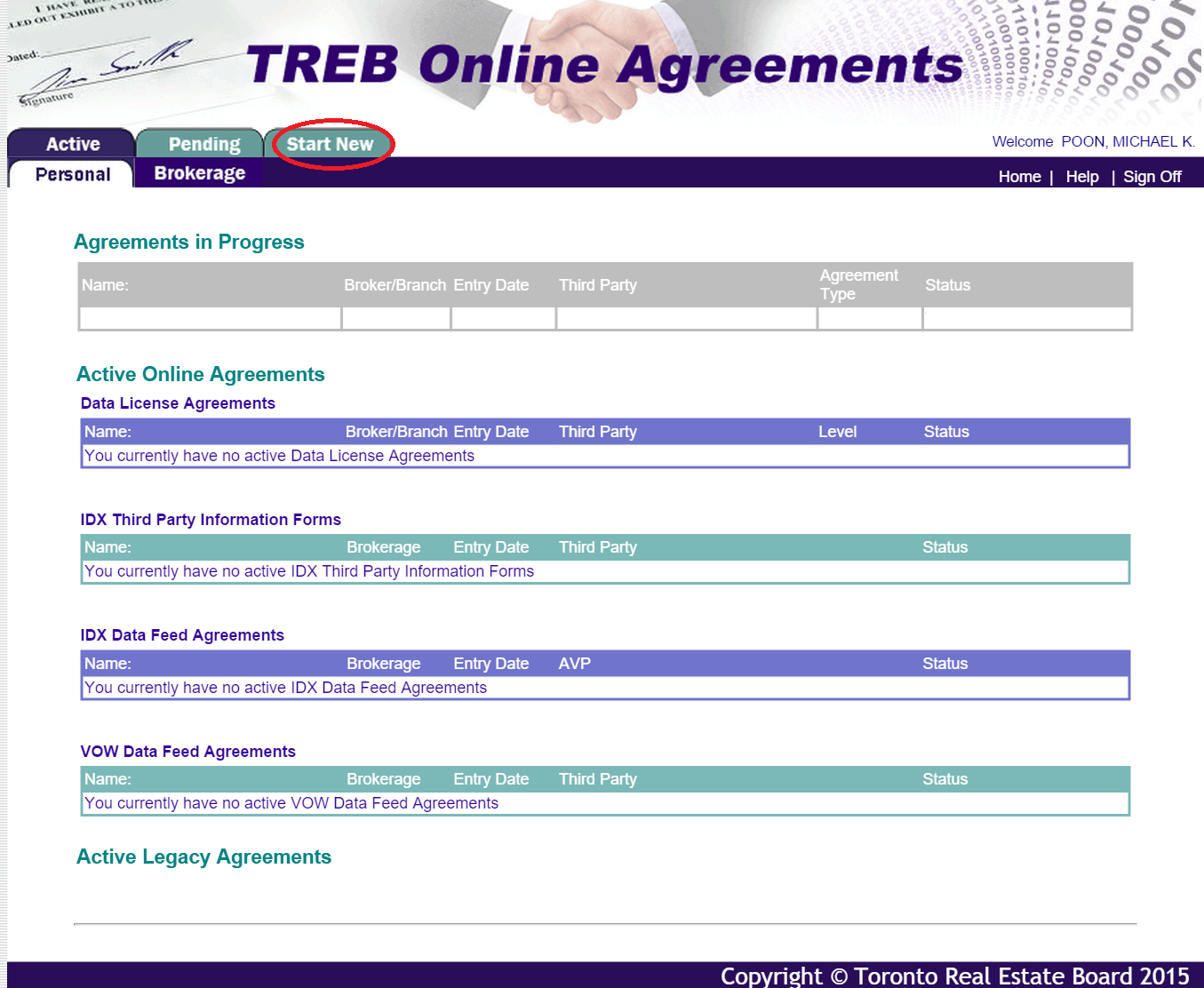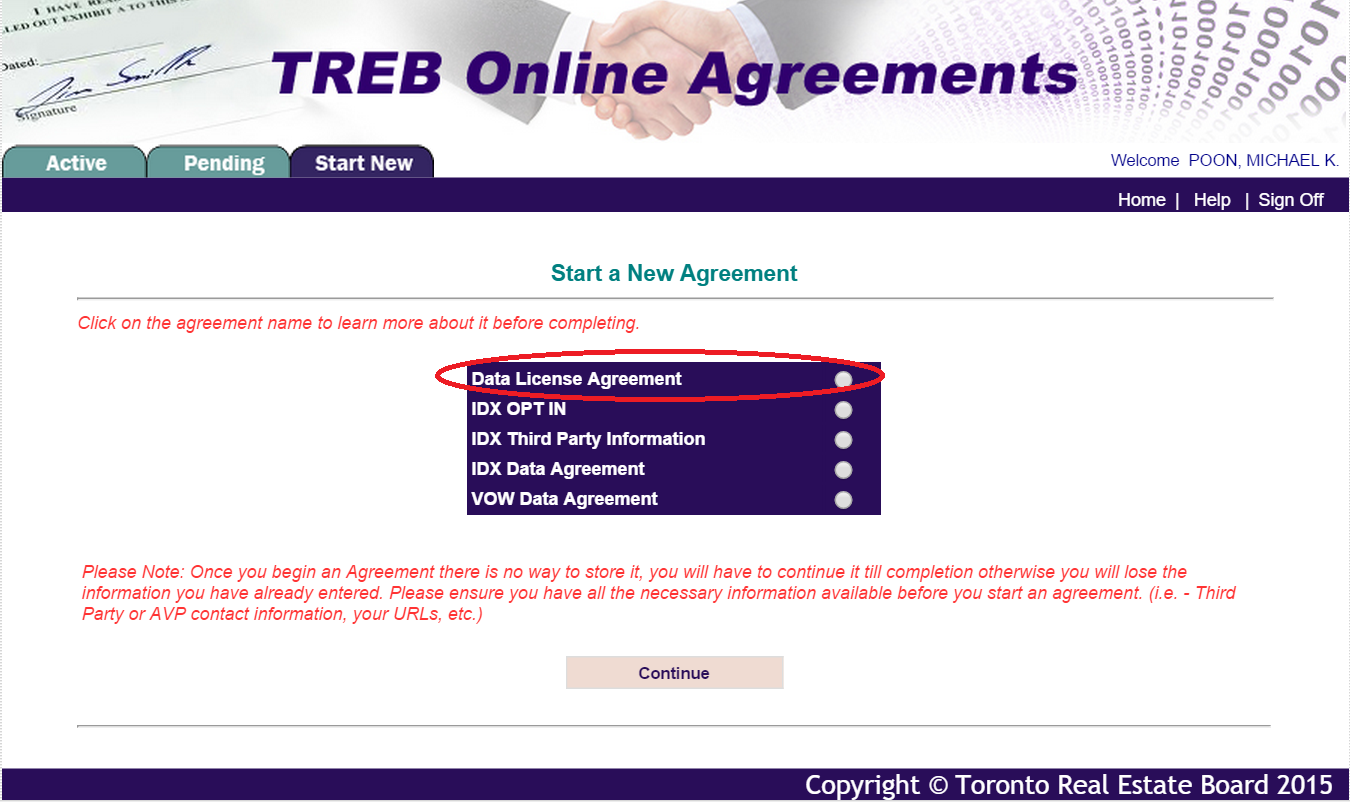 Step 3: Fill in Required Information
Please fill in all highlighted information. Remember to select "All Brokerage Listings" as well as "Schedulock" from the AVP vendors list.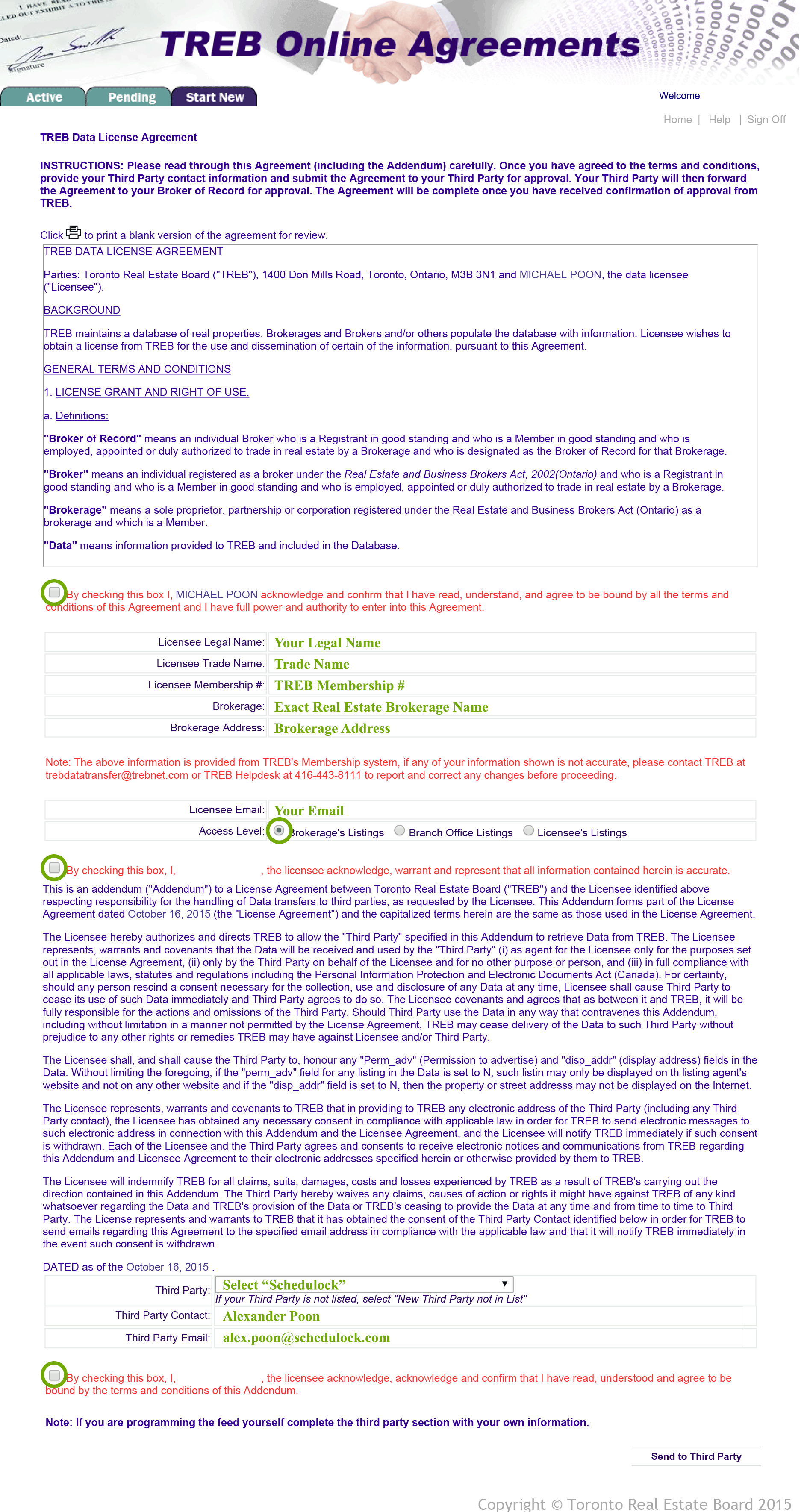 Step 4: Respond to TREB email confirmations
Within a few minutes you will receive a few email's from TREB. Please follow the steps provided in their emails to complete the process.

If you have any questions, please email us at support@schedulock.com or call us at 647-494-0109.